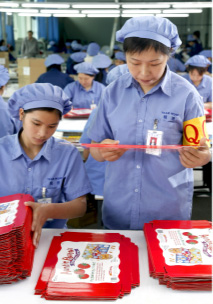 Quality is the company's highest priority of which we never compromise. All the manufacturing processes are subject to stringent internal quality standards. It begins with the arrival of the raw materials through the internal checks to the final inspection of finished goods.
Our factory was certified with ISO9001 in May 2009.
In order to further ensure the safety and quality of the products, the inspections are intertwined with the following tests.
Bursting test
Wearing test
Aging test
Small parts test
Sharp edges test
Tension test
Drop test
Vibration test